On-Demand Parking App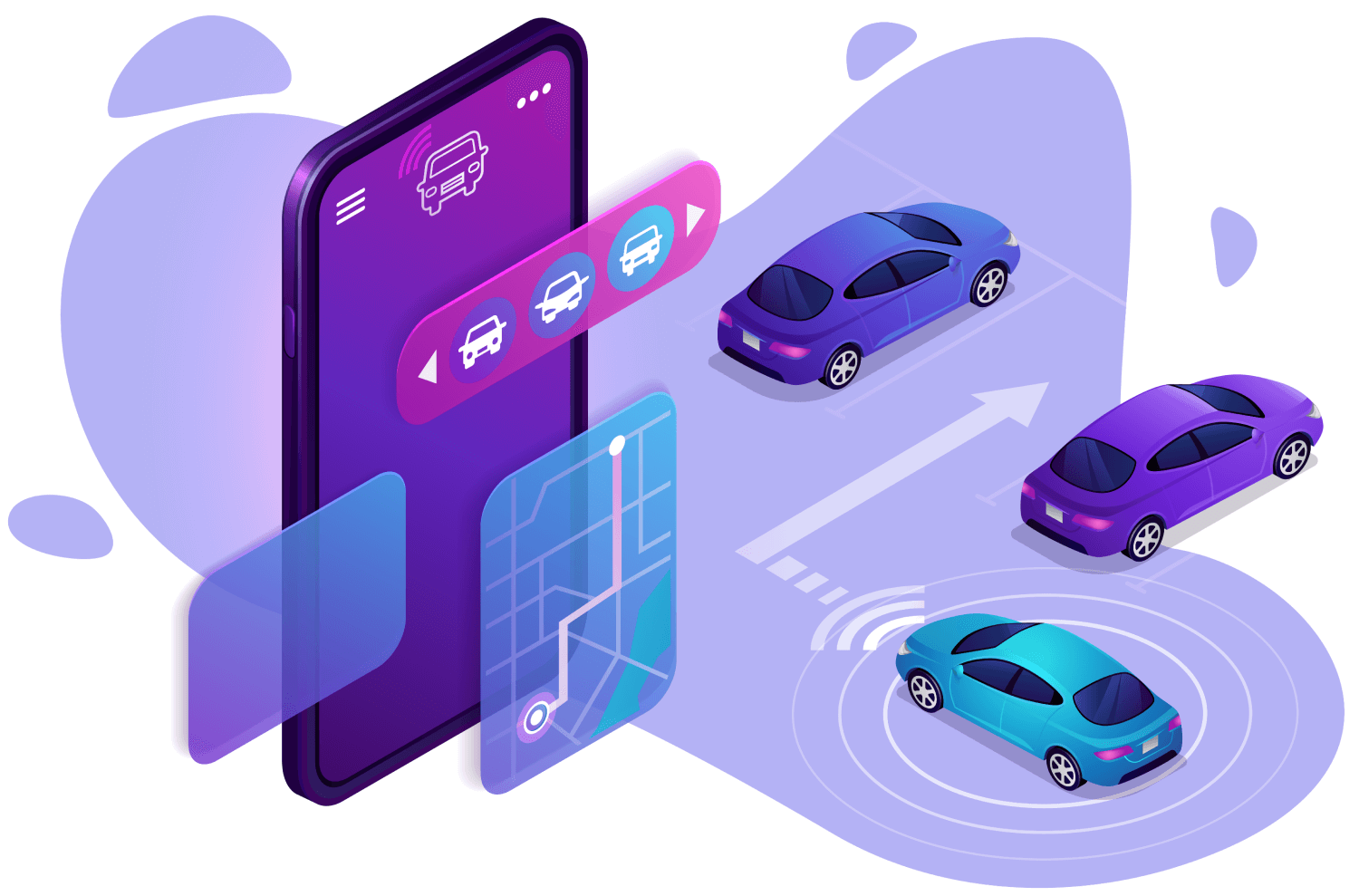 With the rapidly increasing number of cars on the roads, it has become typical to find parking places at all places you visit. All parking slots are already suffering the issues of less or no space. Sometimes people take several rounds and find a good place to park their cars. That's why parking app has become the need of today and gaining massive popularity among the people looking for a parking spot. Moreover, the car owners are saving a lot of money and time parking their cars. The parking app also protects you from fines you may bear for parking your car at the wrong place. The success of the car parking finder app is evidence of the tremendous response from the users.
IoT has provided an abundance of help to resolve this problem of car drivers by providing them with a car parking app that takes them directly to the vacant spots that the parking app can use to park their vehicles.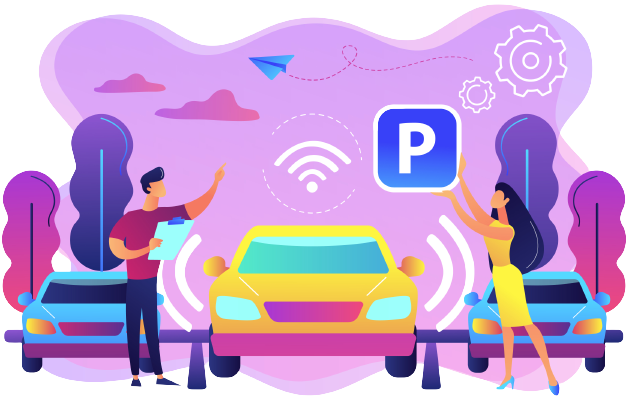 How Does The Parking App Improve Your Business?
An on-demand car parking app is only the best solutions to find car parking easily, and as a result, businesses can grow effortlessly. Suppose you run a car rental business; the parking app is a robust instrument for time optimization and protects you from fewer traffic offenses. Moreover, such an app helps you save your hardened money, as the driver can easily see the cheapest and closest parking place. Intelligent car parking app development is eco-friendly and enables you to reduce air pollution as you will not need to move the car for a parking space.
How It Works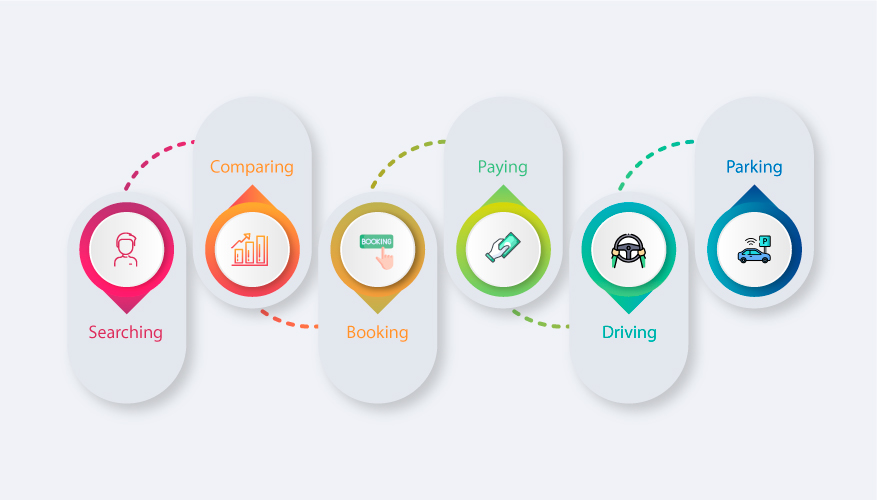 The basic principle of parking app functionality is rather simple. First, an app starts with searching features. Then, users must find a nearby parking space or enter the address where they want to park a vehicle.
If there are a few options in a particular place, users may filter them and choose the most appropriate option. Once they make a choice, they can proceed to book a parking spot. They may pay immediately using online banking or do it after having their car parked with cash (or using a QR code).
And finally, they see navigation from their current location to parking. There is no need to drive a car as fast as possible, the spot is already booked, and no one will occupy it. So, this is a short chain of events drivers should follow. It takes up to a couple of minutes.
Searching
The person uses GPS to find the automobile or type the required address.
Comparing
The app provides various parking options for locating the right match after sorting pricing or distance.
Booking
The driver obtains an access code for vehicle parking and reserves the desired parking place.
Paying
The customer has two options to make payment beforehand with a credit card or later with cash funds.
Driving
The parking app provides driving recommendations for the parking lot.
Parking
The driver can park his vehicle at booked parking space allotted with an access code.
Parking App Business Plan
The client choosing a business model always follow the car parking app development process. The parking app is very common today, so you must explore competitors' business models. We will look through three basic models used by different parking apps.
Navigation-based model
This Navigation-based model is the most common option most parking apps clients use. Users may find a parking space nearby their current location with the help of this app model. Booking a spot in advance is only sometimes possible, so such apps are most useful for finding parking.
Navigation and booking-based model
It is an advanced model that includes booking processes and navigation in one app. The users reserve a spot before parking a car in a selected place. In this app, the navigation shows users the route to a booked spot. These apps provide both payment options, either cashless by card or by cash upon arrival.
A full-fledged service model
This business model is the most expensive but includes all the neat services a parking application may boast about. Apart from pre-booking features, users may extend the booking time if they are late, for example. Also, some parking apps offer the services of a valet who parks your car. Of course, you can see a valet's details to know that your vehicle will be safe.
Parking Apps Types
It is vital to figure out what types of parking apps are available on the market and which would be useful if you want to provide your future users with a full range of parking app benefits. Take advantage of this section if you want to enter the market successfully.
Local Parking App
For instance, you're planning to create an app for one specific parking. Moreover, you may even build the parking lot from scratch. You rent-free space, surround it with a fence, mark it up, and so on. After that, you must build a parking app with all the necessary features. However, you can make a few parking lots around the city, so your app will control each of them.
Broad Parking App
This type is opposite to the one mentioned above. For example, you may create a parking app not for a particular parking lot brand but for various parking lots around the country or even in other regions. Such apps are more widespread, so you will need to do your best to compete with them.
Parking Time App
Mostly we can see parking apps not provide users with a feature to book a parking spot at a specific period. So, for example, when users plan a trip to another city or country, they may check available parking lots in advance and book a spot.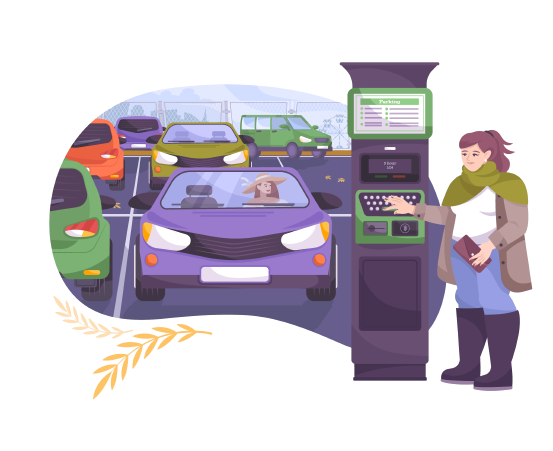 How Do Car Parking Apps Make Money
There are plenty of opportunities for parking finder mobile apps to make money. Like all other apps, the app developers earn a lot of returns on these apps. In addition, higher downloads will help the companies earn more revenue due to their reach and availability. Take a look at how these apps make money:
Commissions
A certain percentage of each booking goes to the parking app owners.
Featured Listing
App owners run featured campaigns allowing the park owners to feature their space.
Advertisements
App owners run marketing campaigns with other brands, including car and car service centers.
Subscription-based Plans
The app can give users monthly subscriptions, through which they have to pay a certain amount of money at the beginning of a month.
Loyalty Points
To sustain revenue, you must provide them with specific benefits for their loyalty in some way.
Parking App Features
Are you planning to build a parking app? These are the general features to include in a car parking app.
User App
Social Login/Signup
Search Nearby Parking
Book Instantly
Car Back Request
User Profile
Allow System to Track Vehicle Location
Schedule Booking for Parking Space
Enter Arrival & Departure Time
Reviews and Ratings for Parking Spots
Manage History of Parking
Payment History & Options
Parker App
Social Login/Signup
Contact Customers
Add ID Proof Documents
Check Reviews and Ratings
Get Payment from Customers
Accept or Decline Parking Request
Add New Locations
Earnings
Admin Panel
User Manager
Driver Manager
Bookings Manager
Approve/Reject Drivers Profile
Revenue Manager
Transaction Manager
Wallet Manager
Promo Manager
Approve New Locations
Reports
How Parking Apps Gather Data
The two main ways are manually tracking all vacant and occupied spots or installing sensors. However, manual work will be more complicated, so sensors are a better option for booking parking.
Sensors are installed around the parking lot, and sensors may represent either ultrasonic distance devices or cameras. Cameras make it possible to see a vehicle's brand, model, and plate number, making it easier for you and users to find their car then.
Parking App Development Cost
It is only the vital questions that every business owner asks from the developers before app development. The cost of a parking app often relies on the app's complexity, the features you need, and its technology according to your business model. Moreover, app development cost also depends on the hours required to develop the app.
Ready to get started?
Find parking anywhere, for now or later & pick the right spot that's best for you.
Contact Us