EV Charging Station App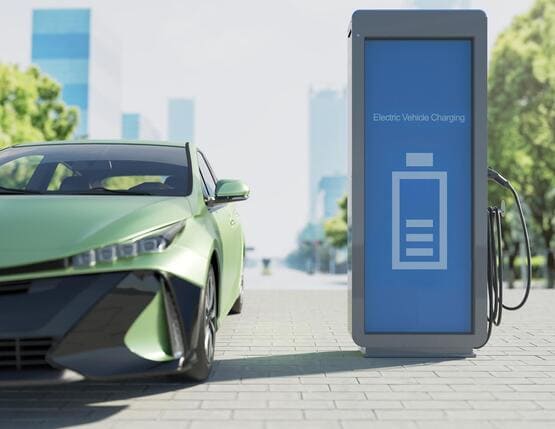 An EV (Electric Vehicles) station finder app enables car owners to avoid waiting in long queues at the charging point. The charging station app assists users in booking the time slot in advance to get to the charging facility in no time. If you have started an electric vehicle charging station, taking your business online can be the best decision to succeed in less time and effort. Indeed, investing in such an app will be the best bet if you want to take a high jump in your business's number of customers and revenue. In addition, using a charging station app helps vehicle owners to find nearby stations for their vehicles.
It is only the widely used applications that allows users to find the charging station according to the location, waiting time, charging amount, and many more factors. Apps for finding charging stations for electric cars will also increase the visibility of your business and keep you a step ahead of your competitors.
How It Works
Want to build your own charging station finder app? We offer a custom charging station for electric cars app development to help drivers find an available charging station in real-time. Let's discuss how it works in four easy steps.
1
Purchase
Purchase a pre-built, white-label, and tested charging station finder app from UBERApps.
2
Rebranding
We rebrand the charging station app through design and backend customization as per your requirements.
3
Deploy
Deploy apps on app stores (Google Play, iTunes) and admin panel setup.
4
Support and Maintenance
We will take care of all your installations, updates, and maintenance.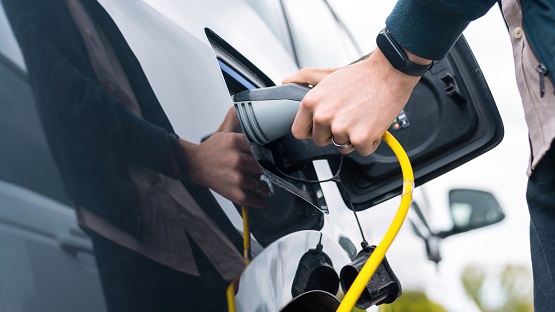 How do Charging Station Finder Apps make money
In today's fast-paced environment, it becomes imperative for EV charging station businesses to have an app as the customers would expect apps for services they want. And if you don't have any app, you'll lose your customers in the long run. So take a look at how these apps make money:
Commissions
A certain percentage of each booking goes to the charging station app owners.
Advertisements
App owners run marketing campaigns with other brands, including car and car service centers.
Paid Apps
This monetization model allows the user to purchase the app with a one-time fee for a lifetime license.
Loyalty Points
To sustain revenue, you must provide them with specific benefits for their loyalty in some way.
Charging Station Finder App Features
Are you planning to build a charging station finder app? These are the general features to include in an on-demand charging station finder app.
Customer App Features
Registration & Create Profile
View Nearby charging stations near your location
Choose Vehicle Type
View Charging Estimation
In-App calling with charging station.
Push Notifications for booking
Rate & Review charging station
Cancel Service/Booking
View History of bookings
Multiple Payment Options
View Invoice via Email & SMS
Share charging station location
Charging Station App Features
Registration & Create Profile
Add Rate cards
In-App calling with customer
Push Notifications for status
Rate & Review customers
Cancel Service/Booking
View History of bookings
Multiple payment options
View invoice via Email & SMS
View customer details
Share transportation details
Admin Panel Features
Manage Users / Charging Station
Manage User Complaints
Manage Billing & Invoice
Assign Sub-Admins
View/Generate Reports To Track Revenue & User Acquisition Stats
Manage Rate Card
Offer Discounts
Offer Subscription Plan to regular users
EV Charging Station Finder App Development Cost
The total cost of building an EV charging station finder app depends on different factors. Some factors include the platform to develop the app (iOS, Android, or both), features you want to integrate, and the app's complexity. The cost of EV charging station app development depends on the following factors such as:
The features opted
UI/UX development
Technology
Project Complexity
Cost of developers
Customizations (if any), and so on
Popular charging station app
There are many EV charging station apps already available in the market assisting EV vehicle owners. Check some of the top players of charging station finder apps:
PlugShare
NextCharge
ChargePoint
Chargemap
ChargeHub
Ready to get started?
The electric vehicle charging station finder app can let them find a charging station when needed. Here are the best EV charging station finder mobile apps:
Contact Us