Deep Statistics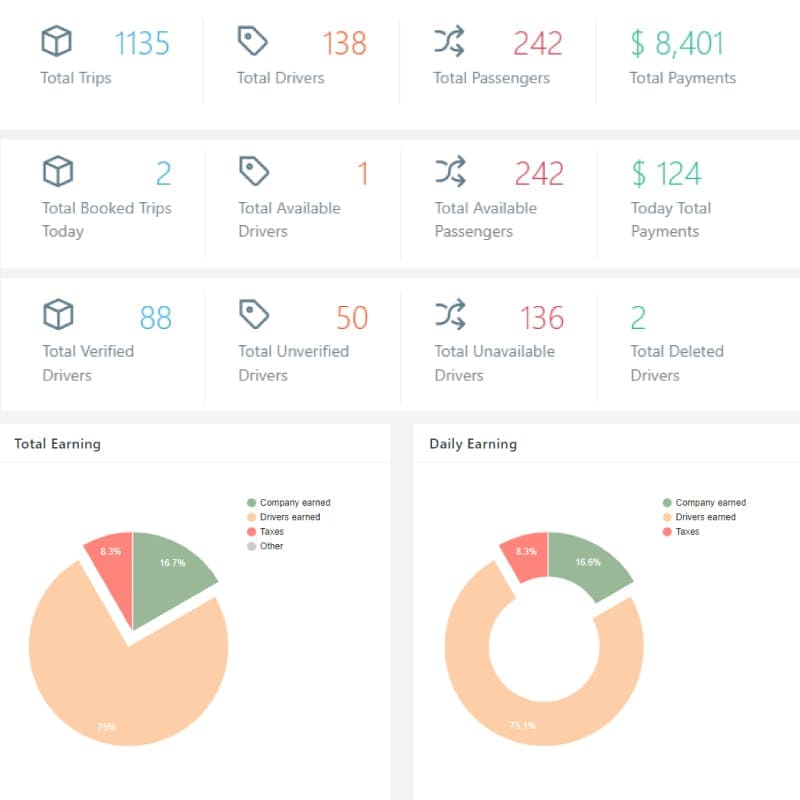 Granular level statistics to understand Rider and Driver behavior and reward them for better performance. The main goal of business statistics is to collect data, which helps managers evaluate past performance, plan for future business strategies, and profitably run the company. Additionally, it serves as the foundation for risk management, sales forecasting, market trends, shifting user behavior, price setting, etc.
Collecting, organizing, and meaningfully interpreting data are all parts of statistical analysis. Managers can use the data provided by business statistics to make informed decisions based on principles rather than gut feelings. Statistics are used to analyze the data and make interpretations.
Ready to get started?
UBERApps - A fully customizable SAAS product, the best selling solution in the market.
Contact Us