Car Rental App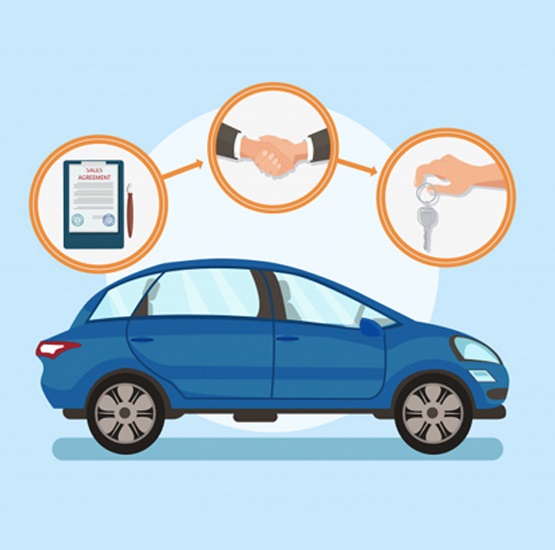 Gone are the days when renting a car was a huge pain. With the arrival of car rental mobile apps, it has become easier to rent a car with just a few clicks. You don't need to find a vehicle physically; you can do it easily by using a car rental app.
Indeed car rental mobile apps have achieved massive popularity due to increasing demand. So if you run a car rental business, you can see an upsurge in your business effortlessly. Such apps enable users to find the desired car, place the booking through the app, and notify them by giving complete details regarding the vehicle and its timings.
The app offers convenience to the users as they can book a car anywhere, anytime. Using a Turo-like car rental app for your business also creates a great sense of loyalty and reliability among the users.
Types of Car Rentals
1. Self-Driven Car Rentals
Such type of car rental provides cars that users book and drive. In this category, the user will pay for the selected car and the time duration they have hired that car.
2. Corporate Car Rentals
As the name suggests, this type provides dedicated services to corporate. Using the same, they can hire the cars for office purposes. Here employees book rides as per their office needs and corporate pay for the hired services.
3. Local Car Rentals
Local car rental service offers the cars on an hourly and full-day basis. It also incorporates the pick-up and drop-offs in the local region.
4. Outstation Car Services
This type handles the travel bookings of users who travel intercity and interstates. It enables them to book the required car for a long time.
How It Works
The user can easily book a car according to their choice of the model, fuel type, color, size, etc.
Let's discuss how the car rental app works:
1
Book
A user can select a car of their choice according to their preference of the model, fuel type, color, size, and other car specifications.
2
Calculating the fare
A car rental app has its way of calculating the price according to the car chosen, kilometers, and the duration needed by the user.
3
Online payments
The car rental service apps mainly accept online payments and provide the users with their booking receipts.
4
Delivery of car
The users can get the car delivered to their doorstep without going to the service provider's office to pick up the car.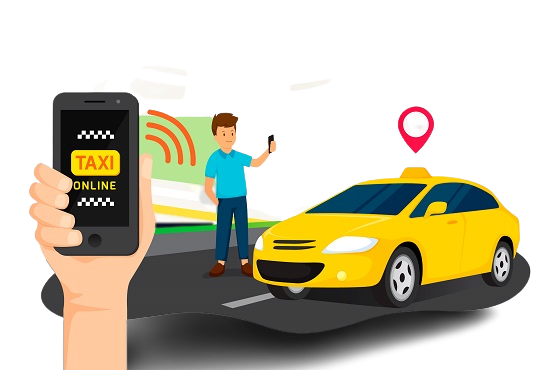 How do Car Rental Apps make money?
In today's fast-paced environment, it becomes imperative for taxi businesses to have an app as the customers would expect apps for services they want. And if you don't have any app, you'll lose your customers in the long run. So take a look at how car rental apps make money:
Commissions
A certain percentage of each booking goes to the car rental app owners.
Advertisements
App owners run marketing campaigns with other brands, including automobile and car service centers.
Paid Apps
This monetization model allows the user to purchase the app with a one-time fee for a lifetime license.
Loyalty Points
To sustain revenue, you must provide them with specific benefits for their loyalty in some way.
Car Rental App Features
Are you planning to build a car rental app like Turo? These are the general features to include in a car rental app.
Vehicle Categories
You can add multiple vehicle categories for the rider to select from available options like a hatchback, sedan, mini, or SUV.
OTP On Trip Start
Before starting your trip, the driver will enter the rider app's five-digit OTP code to ensure safety and security and other fare-related glitches.
Chat Module
Once a ride is booked and accepted by the driver, Drivers and Riders can chat via text messages.
Real-time Tracking
The rider will get real-time updates and notifications for ride accepted, estimated driver arrival time, begin the ride, end ride, or cancel.
Smart Fare Calculation
A smart fare calculation is a system in which automated fare calculation includes all parameters such as distance, time, fare, taxes, tolls, etc.
Earnings
Drivers can view their daily and monthly earnings, including total trips. Also, the driver has an option to view his wallet's current balance and details.
Benefits of Car Rentals App
The car rental app is a robust channel where car rental service providers and customers efficiently fulfill their needs. It enables the car rental businesses to rent their cars and earn profits. Such apps also assist users with different choices, cost-effective rentals, and many other options.
Let's have a look at the benefits of car rental app
Engage and connect the customers in real-time
Businesses can manage their car rental business using a single platform
Users get affordable and different car rental options
Enhances visibility, perceptibility, and loyalty of your interaction between the users
You can keep track of your competitors
Multiple payment options
High conversion rates
Collect customers' data effortlessly.
Ready to get started?
UBERApps - A fully customizable SAAS product, the best selling solution in the market.
Contact Us