On-Demand Logistics App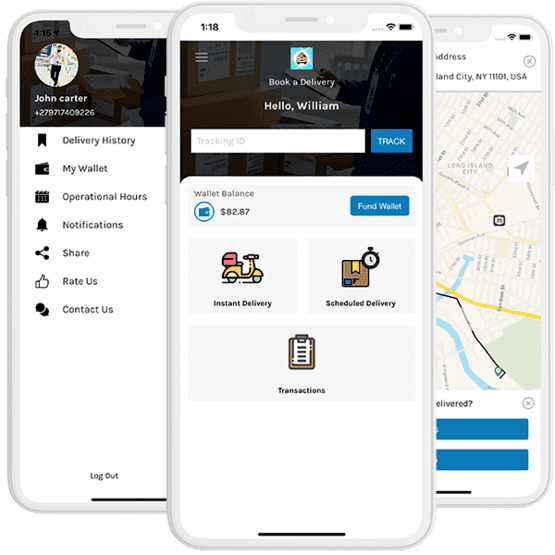 The transportation and logistics industries widely use logistics apps to manage their daily tasks efficiently. The logistics app can help you manage shipment management, analysis, real-time monitoring, fleet tracking, transportation, drivers, etc. It hence successfully enables your business to manage your core business operations.
According to Statista, "the worldwide export volume of trade goods nowadays is 19.5 trillion USD. Moreover, the global air freight traffic now stands at 54.2 million metric tons.
Indeed a logistics app connects drivers and customers who want to deliver their cargo from one place to another. However, transport or logistic service is not as easy as it sounds.
Why choose UBERApps for The Logistics App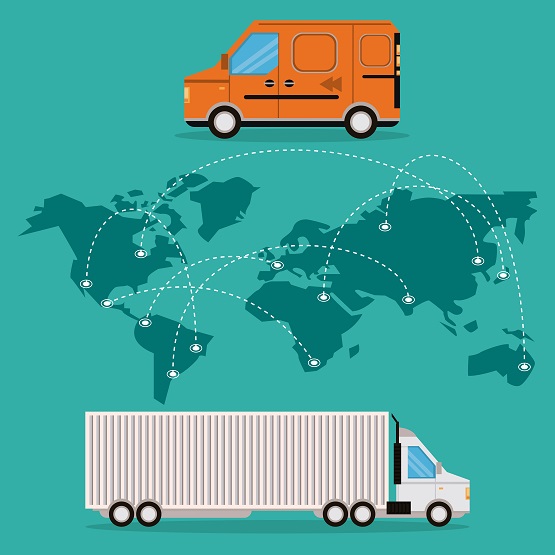 Irrespective of your current location, the logistics industry plays a significant role in different sectors; it is also affected by various issues that vary from one region to another. However, logistics apps are still beneficial.
There are several benefits of choosing logistic apps, and some of the benefits are listed below:
More visibility
Confirmation
Eliminate paperwork
Improved customer service
Streamline vehicle and route tracking
Reduce time and resources
Increased profitability and efficiency
How It Works
With the help of logistics apps, proper communication between the shippers & drivers becomes effortless. At the same time, it also helps to optimize the route, reduce costs, and offer convenience while helping to expand the business, increasing individuals' efficiency. Let's discuss how the logistics app works:
1
Book
Choose your pickup & drop location and time at the time of booking.
2
Pick-up
A delivery partner will come to your place to pick up your goods.
3
Transport
You can monitor the trip with live vehicle tracking and regular sms/email updates from our mobile app.
4
Deliver
The delivery partner will ensure that your goods are delivered safely to the destination.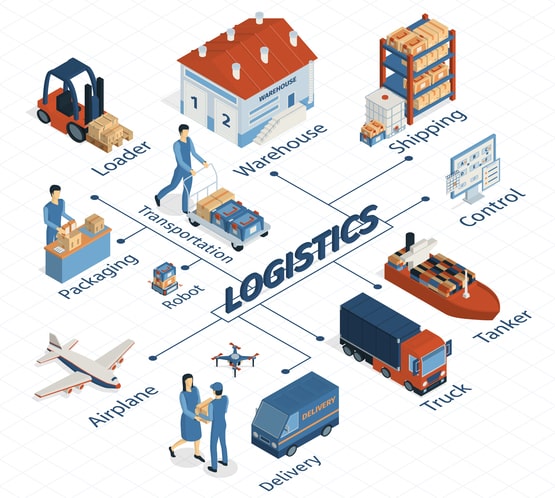 How do Logistics Apps make money
In today's fast-paced environment, it becomes imperative for logistics businesses to have an app as the customers would be expecting apps for services they want. And if you don't have any app, you'll lose your customers in the long run. So take a look at how these apps make money:
Commissions
A certain percentage of each booking goes to the logistics app owners.
Advertisements
App owners run marketing campaigns with other brands, including car and car service centers.
Paid Apps
This monetization model allows the user to purchase the app with a one-time fee for a lifetime license.
Loyalty Points
To sustain revenue, you must provide them with specific benefits for their loyalty in some way.
Logistics App Features
Are you planning to build a logistics app? These are the general features to include in an on-demand logistics app.
Customer App Features
Social Login / Signup
Vehicle Categories
OTP On Trip Start
Live Tracking
View Nearby Trucks
Fare Estimation
Driver App Features
Social Login / Signup
Driver Documents
Accept/Reject Ride
Earnings
Navigation
Driver's Availability
Admin Panel Features
Revenue Manager
Roles Manager
Transaction Manager
Driver Document Verification
Reports
Wallet Manager
Offer Discounts
Reports
Advanced Features
GPS
In-App Chat
Referral Rewards
Cloud Operations
Real-time Analytics
Multilingual Support for Drivers
Live Stats Of Delivery
Logistics App Development Cost
The cost of logistics app development depends on the following factors such as:
The features opted
UI/UX development
Technology
Project Complexity
Cost of developers
Customizations (if any), and so on
Why wait to choose logistics app development to improve your business efficiency, productivity, visibility, and revenue.
Ready to get started?
No matter what you think but the transportation sector has been building an on demand logistics app to earn a significant return on investment (ROI).
Contact Us