InDriver Clone App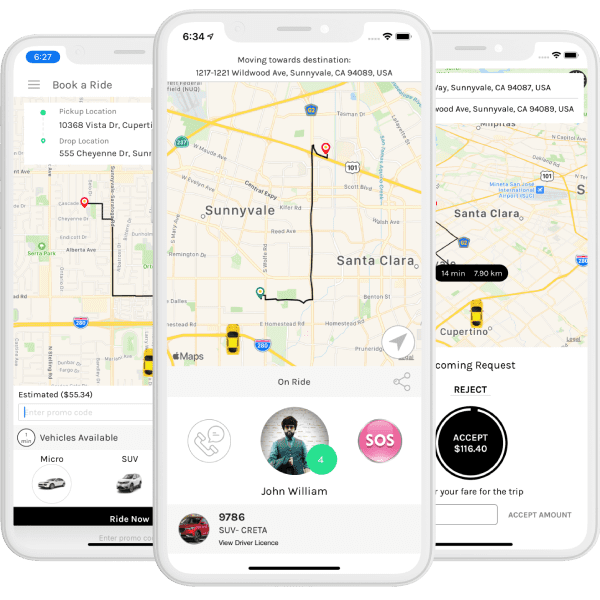 Russian students built the InDriver app in the year 2012. Often the temperature in Russia reaches up to -12C degrees; during this time, taxi owners usually increase their prices about two times. Therefore, students built this app that enables riders to enter the said amount in the app, which tends to agree to pay the amount for your trip. After that, the specific driver who will agree to your quote will contact you. And finally, you will get a taxi for your ride. This app is an initiative for taxi operators and customers.
The InDriver taxi app is currently used in several nations like Russia, Mexico, Costa Rica, India, Panama, Colombia, Brazil, Uzbekistan, Kazakhstan, Armenia, the United States, etc. Therefore, if you are interested in starting your taxi business, you can start with the InDriver clone app to take your business to new heights.
Why use the InDriver clone app
Now we know that the platform was intended to assist the public transportation system, and each of its developers made sure to fulfill the needs of all taxi operators. Therefore, the InDriver app is a highly efficient solution for people who want to operate their business through an app with a wide range of perks.
This app is also concerned about the safety of all its users. Moreover, the integration of GPS tools within the app made it possible to share live locations in real-time. There is also an option to choose which service to activate according to the amount of fair and distance. Therefore, without any doubt, extra remuneration and penalties.
How It Works
InDriver app is only the fastest-growing and globally accepted taxi apps based on real-time deals. It has impacted the global taxi market and assisted riders and drivers in fulfilling their mutual needs at decided prices.
The users are allowed to enter their pickup and drop locations and bid for the price. While, drivers can accept your price, reject it and bid for higher remuneration. Therefore, drivers can choose the rides according to their interests and bid price. So, let's discuss how InDriver clone app works:
1
Book
The rider can choose the pickup and drop-off location and time at booking.
2
Begin Ride
After entering the five-digit OTP, the driver will mark the ride status as start ride.
3
Live-Tracking
The rider will get real-time updates for ride accepted, driver arrival, begin the ride, end ride, or cancel.
4
Payments
Riders have multiple payment options to pay the amount like card, cash, and wallet.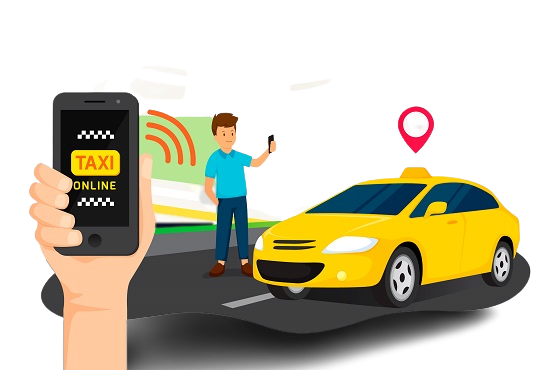 How do Taxi Apps make money
In today's fast-paced environment, it becomes imperative for taxi businesses to have an app as the customers would expect apps for services they want. And if you don't have any app, you'll lose your customers in the long run. So take a look at how taxi apps make money:
Commissions
A certain percentage of each booking goes to the taxi app owners.
Advertisements
App owners run marketing campaigns with other brands, including car and car service centers.
Paid Apps
This monetization model allows the user to purchase the app with a one-time fee for a lifetime license.
Loyalty Points
To sustain revenue, you must provide them with specific benefits for their loyalty in some way.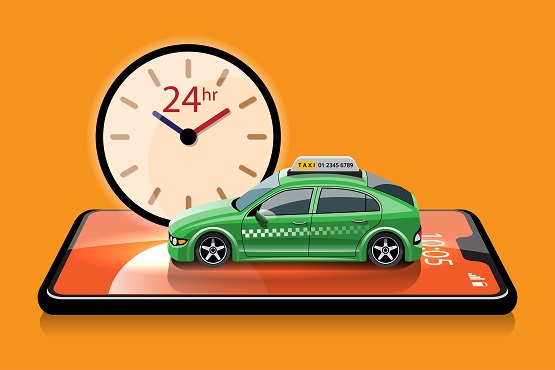 InDriver Clone App Features
The driver app offers a rich set of features that make it unique from its competitors in today's competitive market. So are you planning to build an InDriver-like taxi app? These are the general features to include in an InDriver clone app:
Negotiate Fare with Driver
The rider can share his price for the trip with the driver. The driver will accept or can share his offer with the rider.
Accept/Decline Offer
The rider can Accept/Decline the offered price quoted by the drivers. Thus, there is no miscommunication possibility between them.
Bid For His Fare
A driver can send his offered price to the rider or can accept the request on the rider's quoted price.
Real-time Tracking
The rider will get real-time updates and notifications for ride accepted, estimated driver arrival time, begin the ride, end ride, or cancel.
Become A Driver
After logging in as a rider, riders can apply to become a driver, and only they have to add additional information to become a driver through the same app.
Earnings
Drivers can view their daily and monthly earnings, including total trips. Also, the driver has an option to view their wallet's current balance and details.
Ready to get started?
UBERApps - A fully customizable SAAS product, the best selling solution in the market.
Contact Us